Monuments To Arson: A Tribute To His Hero Is Gone 12"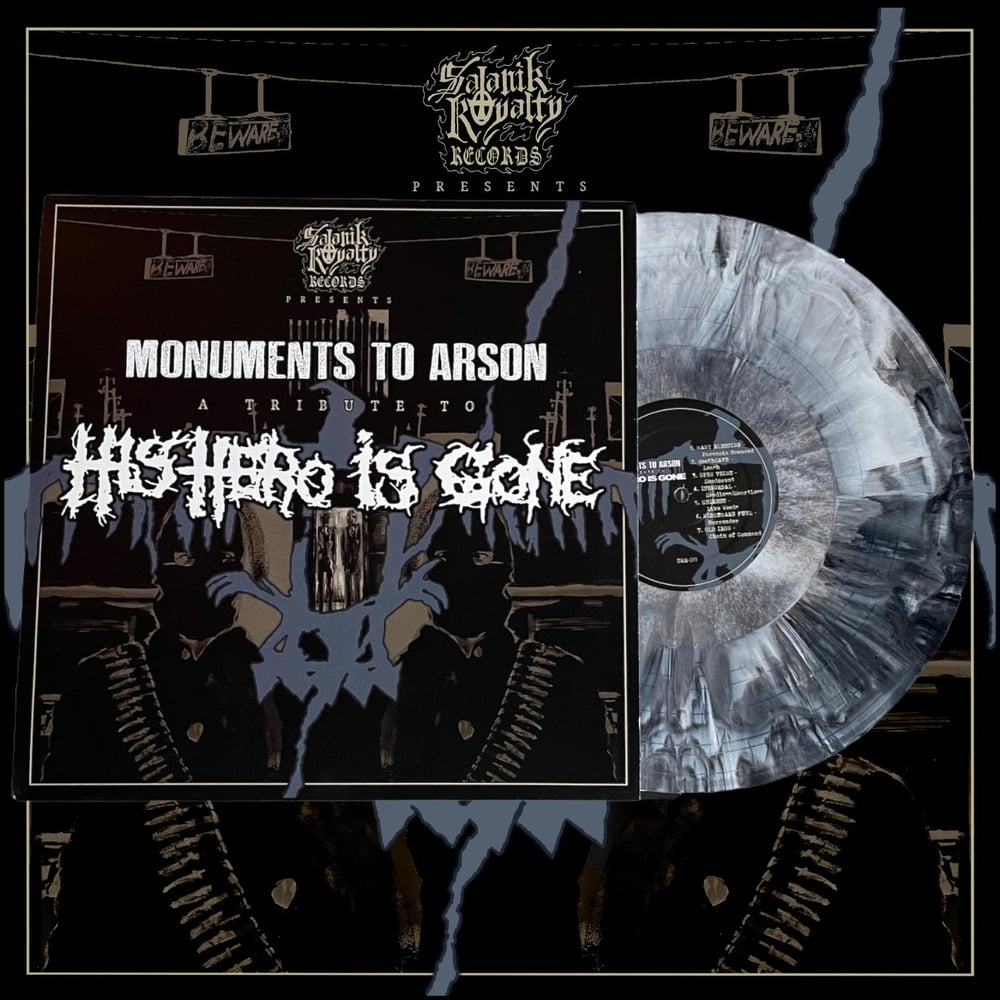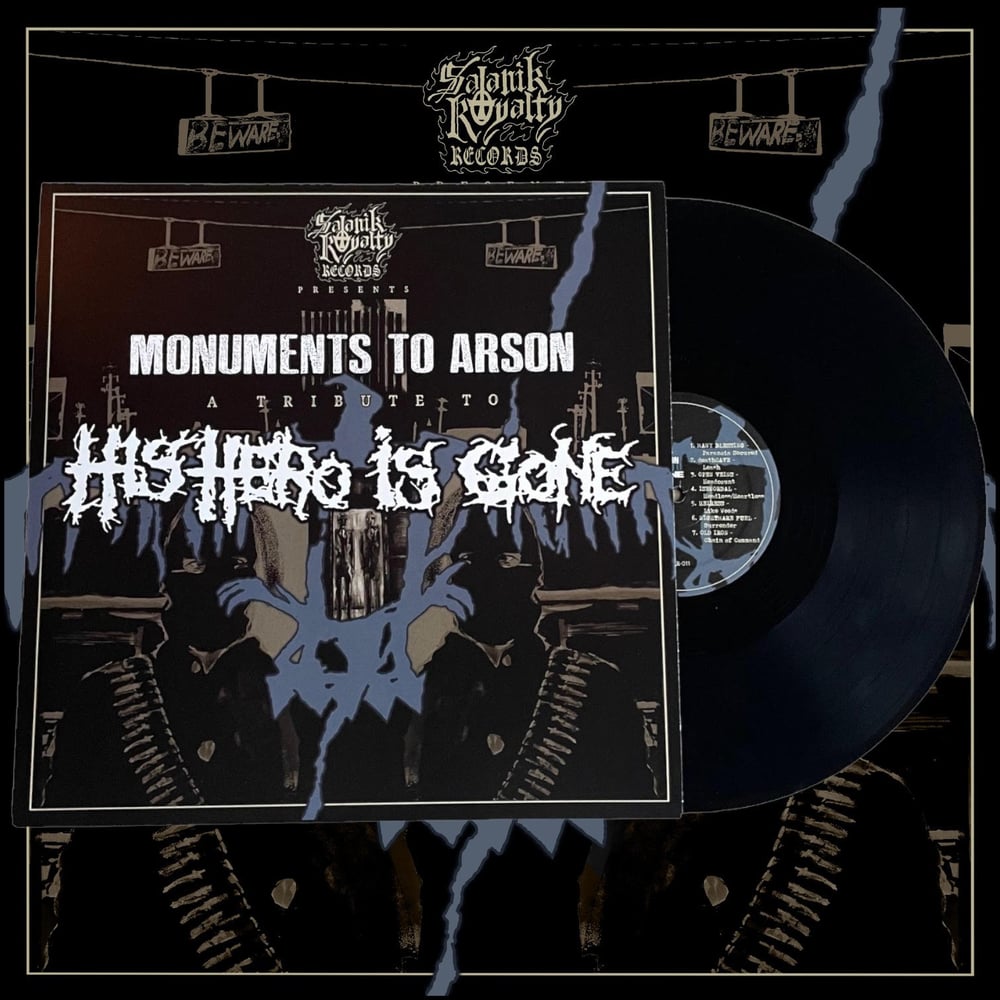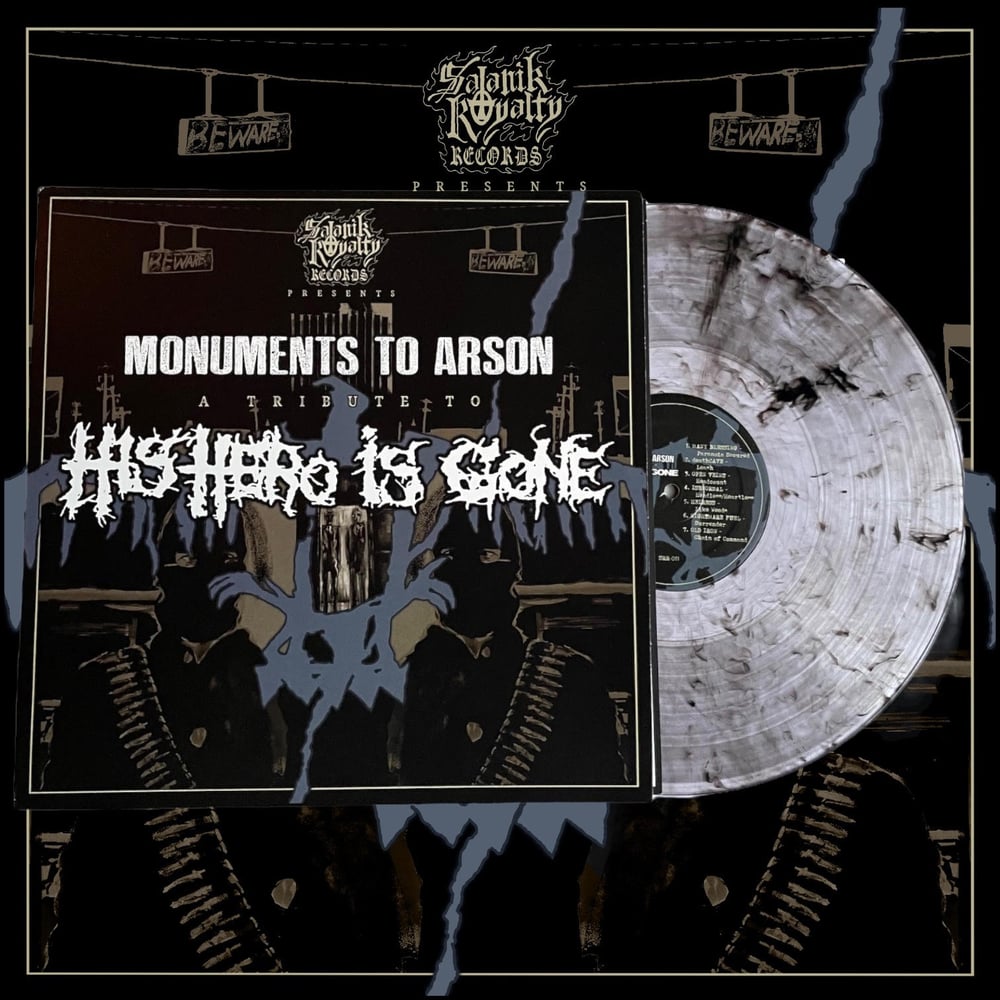 1. Many Blessings – Paranoia Secured
2. deathCAVE – Leash
3. Open Veins – Headcount
4. Isenordal – Headless/Heartless
5. Heiress – Like Weeds
6. Nightmare Fuel – Surrender
7. Old Iron – Chain of Command
8. Githyanki – Raise the Curtain
9. Heel – Friendly Fire
10. Blast Cells – Epidemic
11. Impulse Noise - …And We Burn
12. Nuclear Dudes – Concrete Cage/Abandoned
13. Wretched Fuck – Carry On
14. Plaguestate – What Goes Up
In the past, tribute albums were reserved for just a handful of bands that penetrated the public consciousness, like Black Sabbath. But the democratization of music and the collapse of large labels, in addition to the perpetual nostalgia machine that is the Internet, offers plenty of bands that existed on the fringes long post lives. Case in point: His Hero Is Gone - a crust punk band from Memphis - existed for a brief window from 1995 to 1999. But their defiant songs, expansive sound and aesthetic have proved alluring for generations of listeners. The band gets a fantastic tribute treatment via Satanik Royalty Records' new compilation Monuments To Arson. A collection of Seattle bands come together to tap HHIG's primal energy and ferocity and find fresh inspiration in these songs. Isenordal provides a ferocious take on "Headless Heartless" with piano backing, deathCAVE tears through "Leash" with grind ferocity, and Old Iron's "Chain Of Command" sounds as expansive as later-era Neurosis. Like all the best tributes, Monuments To Arson succeeds because the tribute material is a launching point - almost an undiscovered country - rather than something to be copied. The production of this collection is also flawless, which is a feat considering all the different styles at play. Ultimately Monuments To Arson isn't just a tribute; it's a reimagining of a bold collection of material born out of prehistoric ferocity. Even if you'd never heard of this band, this collection would do something for you.